Rice noodles are a staple in many Asian dishes, but occasionally you may find yourself without the right ingredients to make them. If this is the case, don't worry—you can easily use vermicelli, egg noodles, or ramen noodles as substitutes! In this blog post, I'm going to explain why these are the best substitutes for rice noodles and how to use them as a replacement. I'll share with you my tips and tricks on how to use each of these noodle types as an effective rice noodle replacement. Let's get started!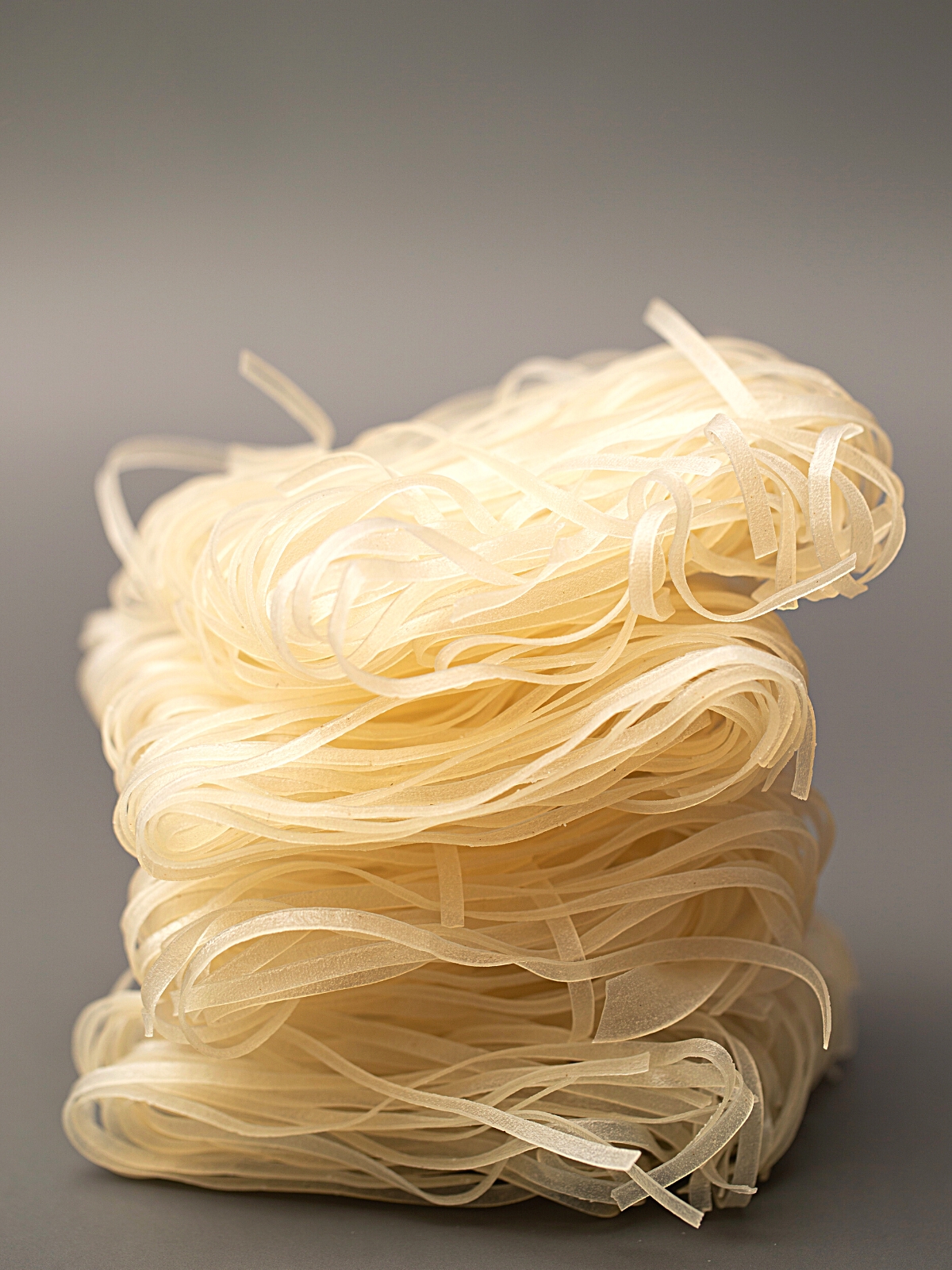 Jump to:
What Are Rice Noodles?
Rice noodles are flat strands that range in width from about ⅛ inch (.3 cm) up to ¼ inch (.6 cm). They can be found in the refrigerated section of most Asian grocery stores, sold either fresh or dried. The fresh version is made with just two ingredients – water and rice flour – while dried versions may contain other additives like tapioca starch or potato starch. 
How To Use Rice Noodles
Rice noodles can be used in a variety of dishes, either as a main ingredient or as an accompaniment to other flavors. Some popular dishes include Pad Thai, Chow Mein, Drunken Noodles (Pad Kee Mao), and Mu Shu Pork. They can also be used to make soup or used as part of a stir-fry dish. In addition to being cooked in boiling water like regular pasta, they can also be steamed or deep-fried for added flavor and texture.
List of 10 Best Substitutes for Rice Noodles
If you can't find rice noodles at your local grocery store or Asian market, there are several good substitutes that you can use instead. All of the alternatives discussed offer a similar texture and flavor profile to traditional rice noodles but with slight variations depending on the type of noodle chosen.
1. Vermicelli
Vermicelli is a thin, long form of pasta made from durum wheat flour and water. It's often used in Italian cuisine, but it also makes an excellent substitute for rice noodles. It has a mild flavor that won't overpower the other ingredients in your dish, plus it cooks quickly and easily. It can be used in soups, stir-fries, and even salads.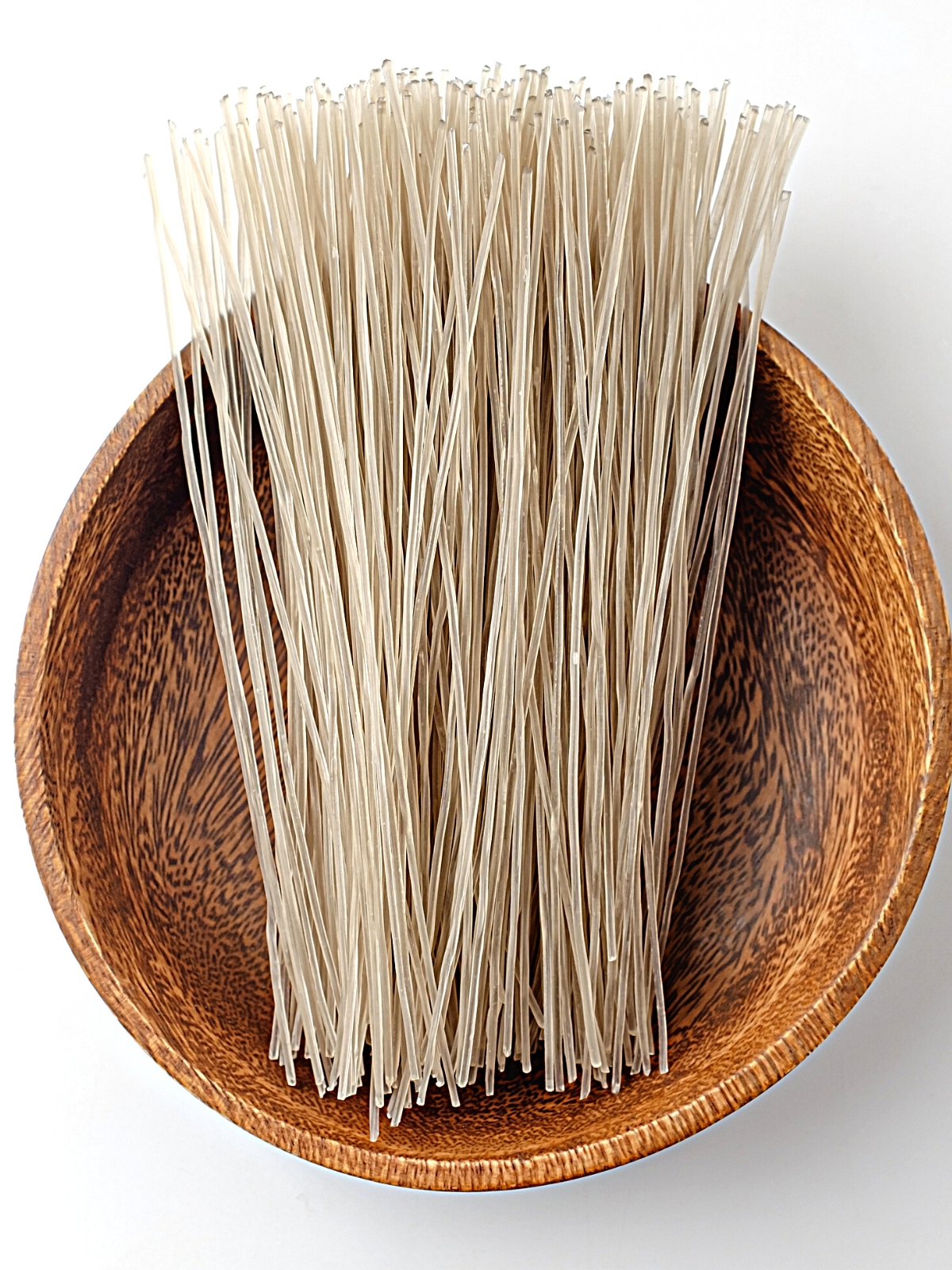 2. Egg Noodles
Egg noodles are another great substitute for rice noodles. Unlike vermicelli which is made from wheat flour, egg noodles are made with eggs and wheat flour. This gives them a slightly richer flavor than vermicelli and they have a nice chewy texture when cooked. Egg noodles work well in soups, casseroles, and stir-fries.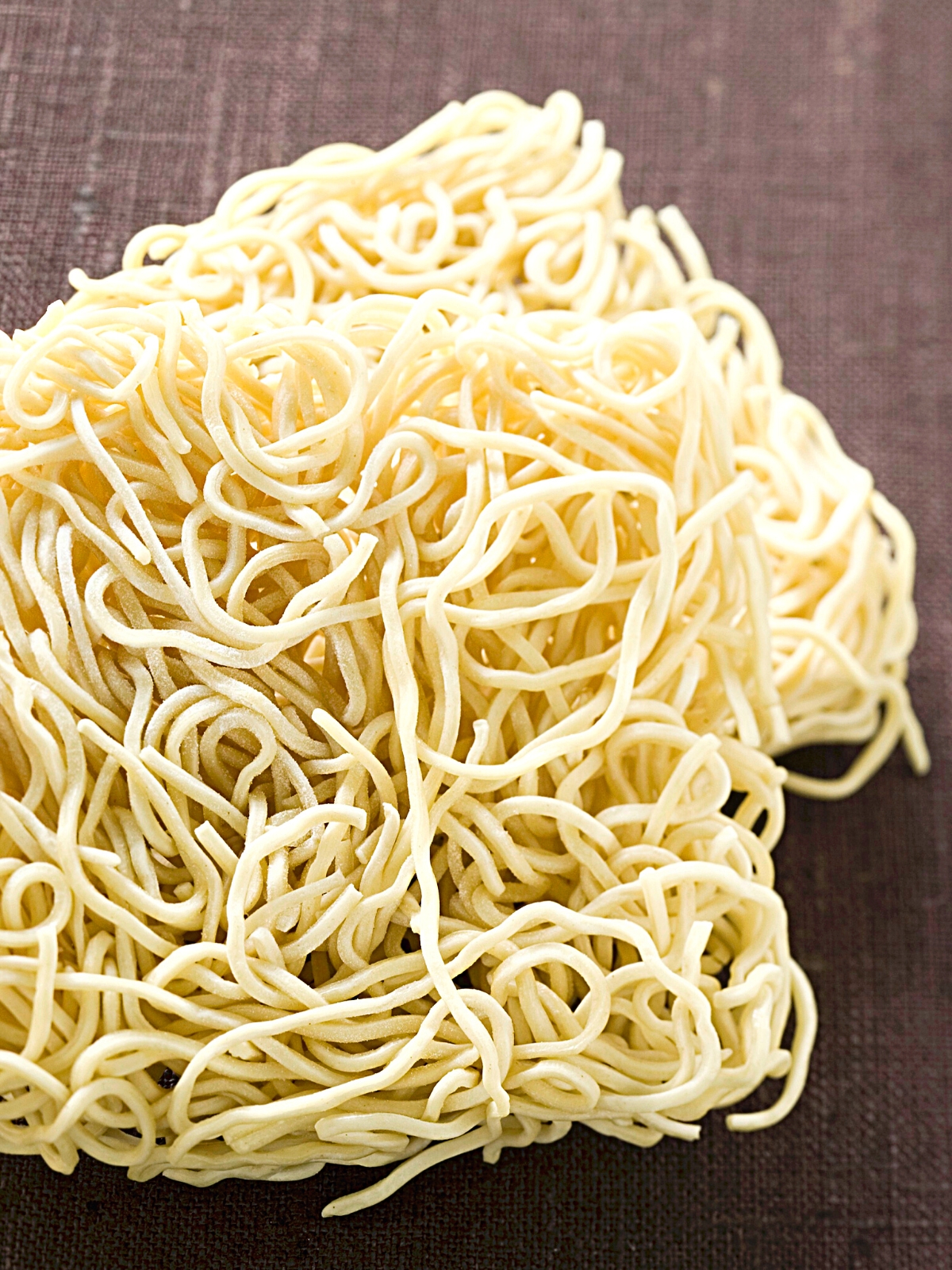 3. Ramen Noodles
Ramen noodles are probably the most popular substitute for rice noodles because they're so easy to find in any grocery store or convenience store. It is made from wheat flour, salt, and water and comes pre-cooked so all you need to do is rehydrate it by boiling it for 2-3 minutes before adding it to your dish. Ramen works well in soups, stir-fries, or salads too!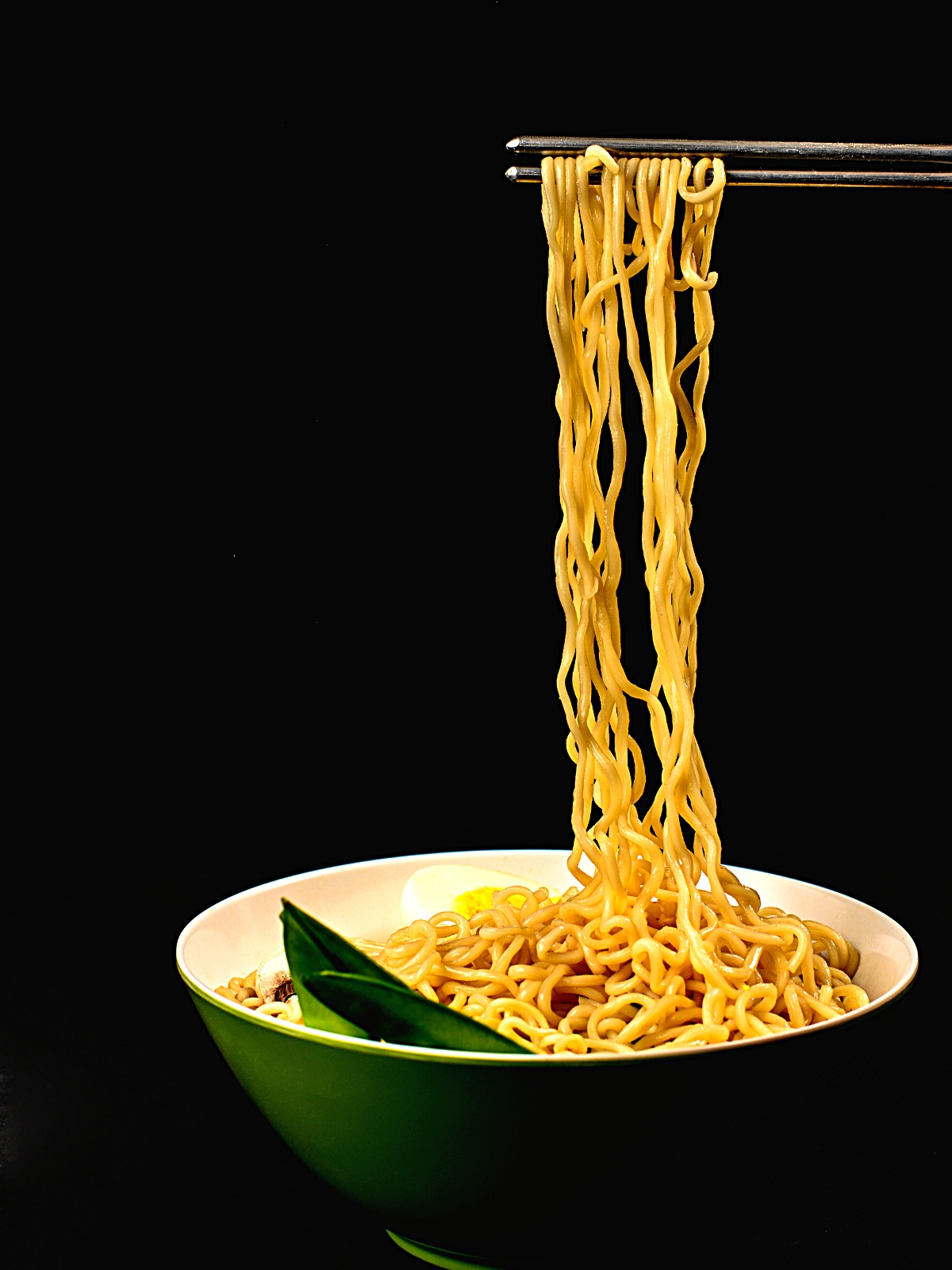 4. Soba Noodles
Another popular alternative to rice noodles is soba noodles. This type of noodle is made from buckwheat flour and wheat flour and is usually served cold or at room temperature. For maximum flavor and texture, try sautéing soba noodles in a pan with olive oil, garlic, and your favorite vegetables. As an added bonus, soba noodles are also high in fiber and protein.
5. Udon Noodles
Udon noodles are thicker than most other types of Asian-style noodles. They are made from wheat flour and are typically served hot in soups or stir-fries. Udon noodles have a chewy texture that stands up well when cooked with heartier ingredients like beef or pork. Try adding udon to your next stir-fry for extra texture!
6. Somen Noodles
Somen noodles are thin Japanese wheat-based fresh or dried wheat-flour strands that come in various sizes ranging from 1mm to 5mm thick. To make them as close to a true rice noodle substitute as possible, cook them al dente for best results. Serve somen cold with a light dipping sauce such as soy sauce and mirin for maximum flavor!
7. Shirataki Noodles
These translucent Japanese noodles are often made from the flour of konjac yams or tofu, similar to cellophane noodles. They have a neutral flavor and you can find them in most Asian grocery stores. When cooked, their texture is similar to that of glass noodles or even al dente spaghetti. To prepare these noodles, simply rinse them off with cold water and then fry them up with some vegetables or add them to soups.
8. Harusame Noodles
These thin Japanese-style glass noodles are made from potato starch and come in both dried and fresh varieties. The taste of these noodles is mostly neutral but they offer a nice crunchy texture so they're great when stir-fried with vegetables or added to soup dishes such as ramen or pho. To cook harusame noodles, just soak them in hot water until they become soft before adding them to your dish.
9. Linguine
Linguine is an Italian-style flat pasta that resembles fettuccine but it has a narrower width than its cousin and is a great alternative to rice stick noodles. This type of noodle is usually made from durum wheat flour which gives it a slightly nutty flavor that goes well with seafood dishes as well as cream sauces. To cook linguine, boil it for about 10 minutes until it reaches an al dente texture before adding it to your desired dish. 
10. Fettuccine
Fettuccine is another type of Italian-style flat pasta but it has a wider width than linguine does and is usually made from egg-based dough which makes it more flavorful than other types of pasta such as spaghetti.
It goes great with creamy sauces or even meat dishes such as bolognese sauce so if you're looking for something different than your typical white sauce, this could be the perfect replacement for rice noodles! To prepare fettuccine, boil it for 8-10 minutes until al dente before adding it to whatever dish you want!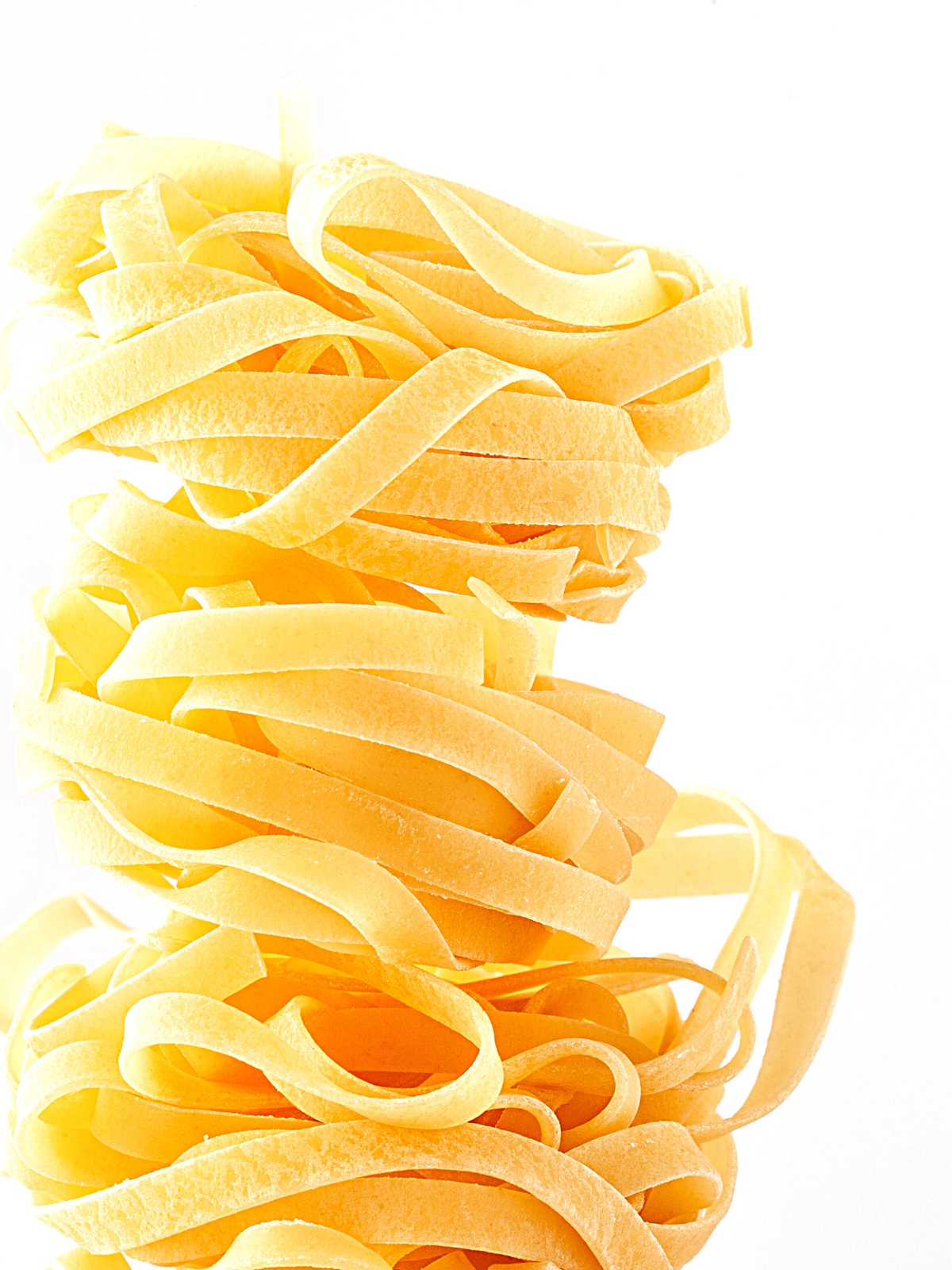 People Also Ask [FAQs]
Which Is Better Rice Noodles Or Egg Noodles?
Rice noodles are generally healthier than egg noodles, as they have a lower fat, carbohydrate and calorie content. However, egg noodles tend to have a richer flavor and texture than rice noodles. Ultimately, it comes down to personal preference when choosing between these two varieties of noodles.
What Noodles Do You Use For Pho?
When making pho, it is best to use thin, round rice noodles, such as banh pho or vermicelli.
Wrap Up: Rice Noodles Substitutes
There are many alternatives to rice noodles that you can use in your cooking depending on the dish and flavor profile you're looking for.
No matter what kind of dish you are making, there is a substitute for rice noodles out there that will suit your taste and dietary needs.
From soba to shirataki to udon, the options are seemingly endless when it comes to finding an alternative noodle option.
Linguine and fettuccine also provide a great Italian-style flavor profile if you're looking for something different from traditional Asian flavors.
With all these choices available, why not try some of them in your next meal? You may be surprised at how much better they can make your favorite dishes!
🍽️ Recipe
Quick and Simple Stir Fry Rice Noodles with Chicken
Craving a flavor-packed meal with minimal effort? Look no further! This stir fry rice noodle dish comes together quickly and easily.
Ingredients
1

pound

chicken breast

boneless and skinless (diced in to small chunks)

1

pound

rice noodles

1

red pepper

½

Chinese cabbage

1

tablespoon

vegetable oil

1

teaspoon

soy sauce

1

teaspoon

hoisin sauce

1

teaspoon

ginger

chopped

1

teaspoon

garlic

chopped

1

sprig

scallions

finely chopped for garnishing

½

teaspoon

salt

or to taste

½

teaspoon

black pepper

or to taste
Instructions
Begin by prepping all the ingredients: cut the chicken breast into small cubes or chunks, slice red pepper and Chinese cabbage into thin strips, mince ginger and garlic, and finely chop the green onions.

Next, bring a large pot of water to boiling over medium-high heat and add salt as desired. Add the rice noodles, stirring occasionally for about 4 minutes until they're al dente.

Drain the noodles thoroughly and set aside.

Heat a wok or large skillet to medium-high heat, add oil; then add the chicken cubes to brown for 5 minutes or until golden brown in color.

Add in pepper strips, cabbage, garlic, and ginger then cook for an additional 3 minutes or until vegetables start to soften.

Finally, stir in soy sauce and hoisin sauce before tossing in previously cooked noodles; heat all together for another 2 mins before garnishing with chopped green onions and salt to taste.

Serve warm with your favorite sauces!
Notes
One suitable substitute for rice noodles in the recipe above is udon noodles. Udon is thick, wheat-based Japanese noodles with a chewy texture that works especially well in stir fry dishes. They are typically served cold or hot in soups and broths, but can also be used as a replacement for rice noodles.
For an even more flavorful and delicious stir-fried noodle dish, try replacing the chicken with pork or beef. If you're looking for something lighter, you can also substitute the meat with mushrooms or tofu. Make sure to marinate your proteins in soy sauce and ginger for at least 30 minutes.
Nutrition