As a baker, have you ever found yourself in a situation where you're out of rice flour and don't know what to do? Well, you've come to the right place! After many years of experimenting with different ingredients, I've compiled my top 13 rice flour substitutes. From almond flour to oat flour, I'll share my insight on why these are the best alternatives for baking and provide tips to help get you started. Let's dive in!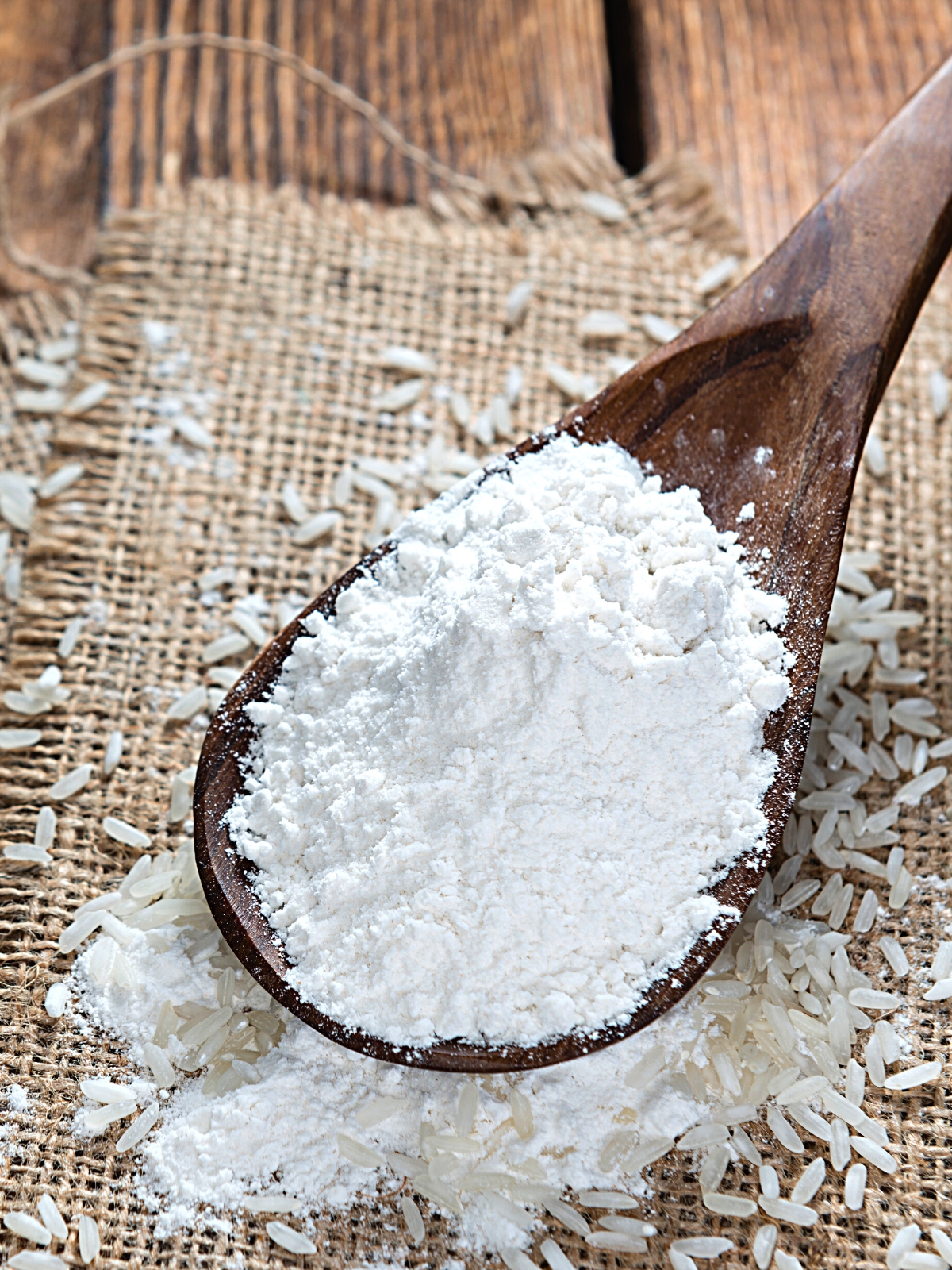 Jump to:
What is Rice Flour?
Rice flour is exactly as its name implies – flour made from ground-up rice. It can come from white or brown rice and is available in both coarse and fine varieties. The coarser variety lends itself well to adding crunch and texture to baked goods like cookies or crackers, while the finer variety works great for things like cakes or sauces since it's less likely to clump up when stirred into a liquid base.
How to Use Rice Flour
The most common uses for rice flour are baking and thickening sauces or soups.
When baking with rice flour, it's important to remember that it doesn't behave quite like wheat-based flours do – due to its lack of gluten, you may need to add an additional binder (like xanthan gum) in order to get the same results as you would with a traditional wheat-based recipe.
However, no additional binder is required when using rice flour as a thickening agent! Simply whisk it into your sauce or soup until you reach the desired consistency.
The 13 Best Substitutes for Rice
If you find yourself out of luck without any rice flour on hand (it does happen!), do not worry – there are several alternatives that work just as well!
1. Almond Flour
Almond flour is one of the most popular replacements for rice flour and can be used in equal proportions with great results.
It is slightly more caloric than rice flour and has a very distinct nutty flavor, so keep this in mind when making substitutions.
Almond flour will give your baked goods a different texture than they would have with rice flour, but that doesn't mean it isn't delicious! This option works especially well in cakes, cookies, and other treats where the nutty flavor will really shine through.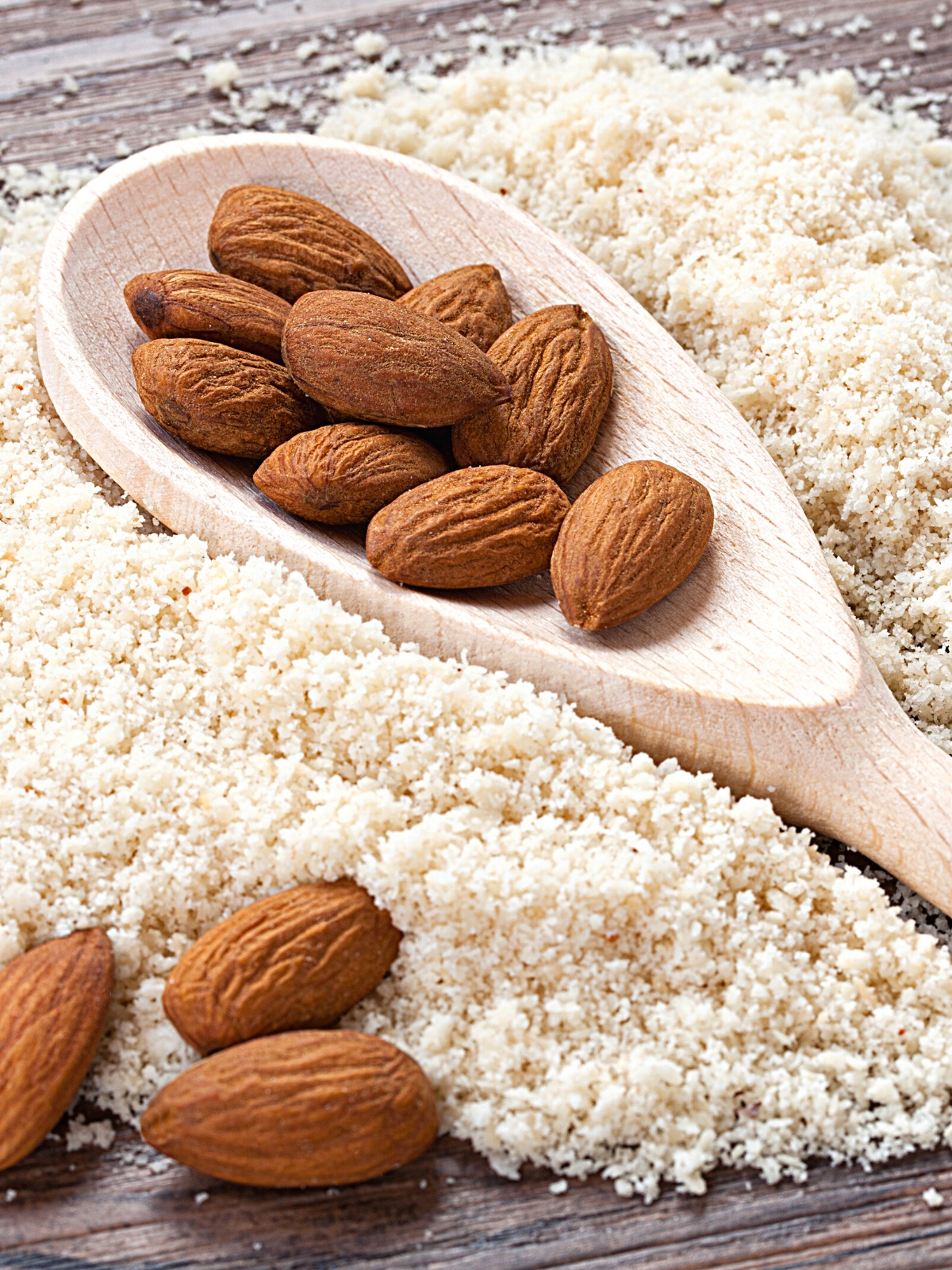 2. Coconut Flour
Coconut flour is another great alternative to rice flour and offers a sutle coconut flavor to your baked goods.
It has fewer calories than almond or rice flour and it also gives your baked goods a unique texture and flavor.
Coconut flour works especially well in recipes that call for lots of eggs because it absorbs moisture easily and helps give structure to the recipe. However, you should only use half as much coconut flour as you would rice; otherwise, the final product may be too dry or dense.
3. Quinoa Flour
Quinoa flour is rich in protein and fiber, making it one of the most nutritious ingredients around. Plus, it has a mild nutty flavor that pairs well with sweet baked goods.
When substituting quinoa flour for rice flour, use ⅔ cup of quinoa flour for every 1 cup of rice flour called for in your recipe.
Quinoa also pairs well with fruits like apples or pears for muffins or scones.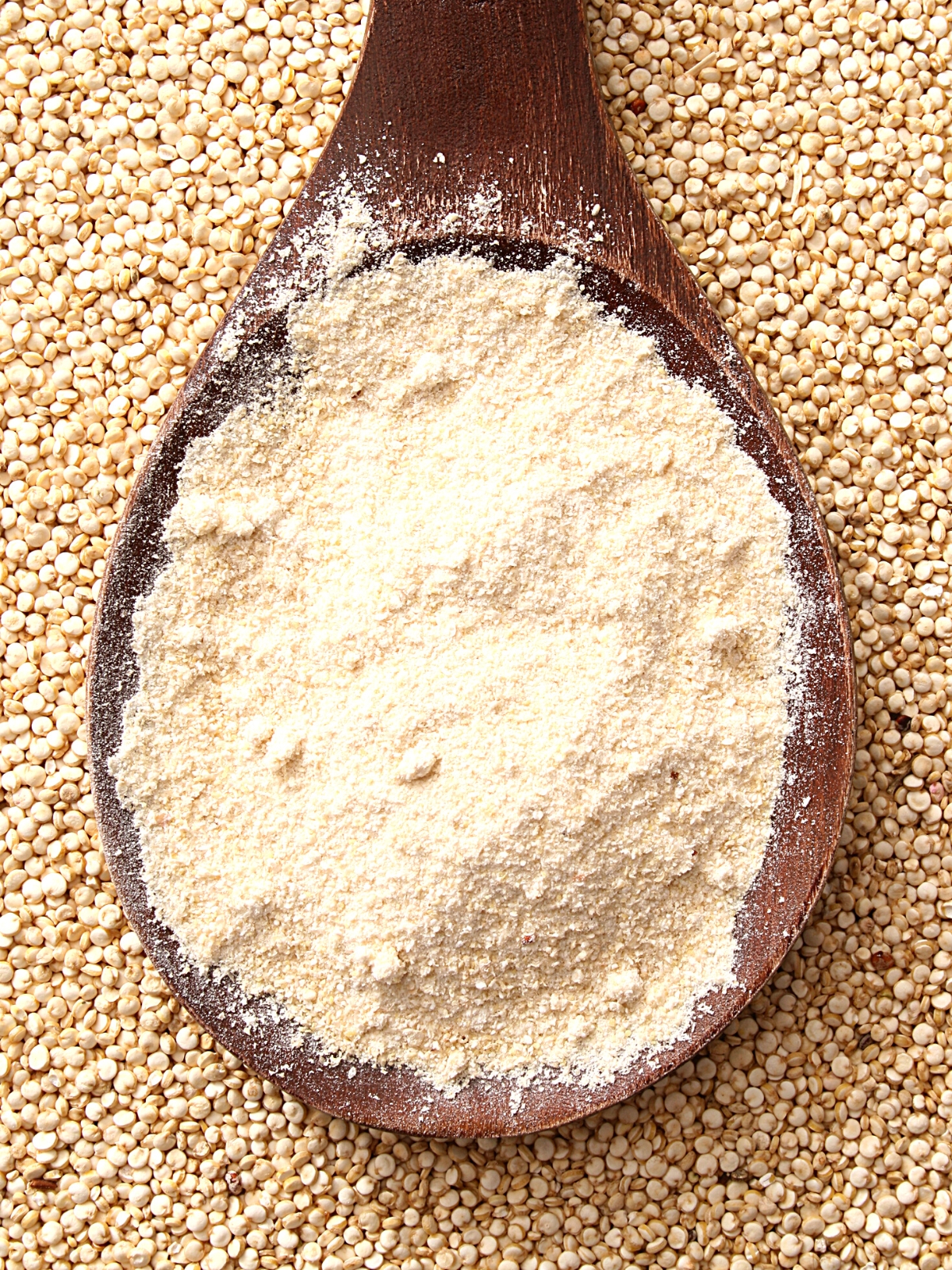 4. Chickpea (Garbanzo Bean) Flour
Chickpea (garbanzo bean) flour is made from ground chickpeas and has an earthy flavor that works great in savory dishes like flatbreads and bhajiyas.
To substitute rice flour with chickpea flour, use ¾ cup plus 1 tablespoon garbanzo bean flour per cup of rice flour in your recipe.
It also makes an excellent vegan replacement for egg whites when preparing pancakes or waffles!
5. Potato Starch
Potato starch is a good rice flour substitute if you're looking for something gluten-free—it produces baked goods with lightness and fluffiness without compromising on taste or texture.
For every 1 cup of rice flour called for in your recipe, substitute 4 tablespoons potato starch plus 2 tablespoons tapioca starch for optimal results.
Potato starch pairs well with herbs like rosemary or thyme as well as vegetables like spinach or mushrooms in savory dishes like focaccia bread or scones.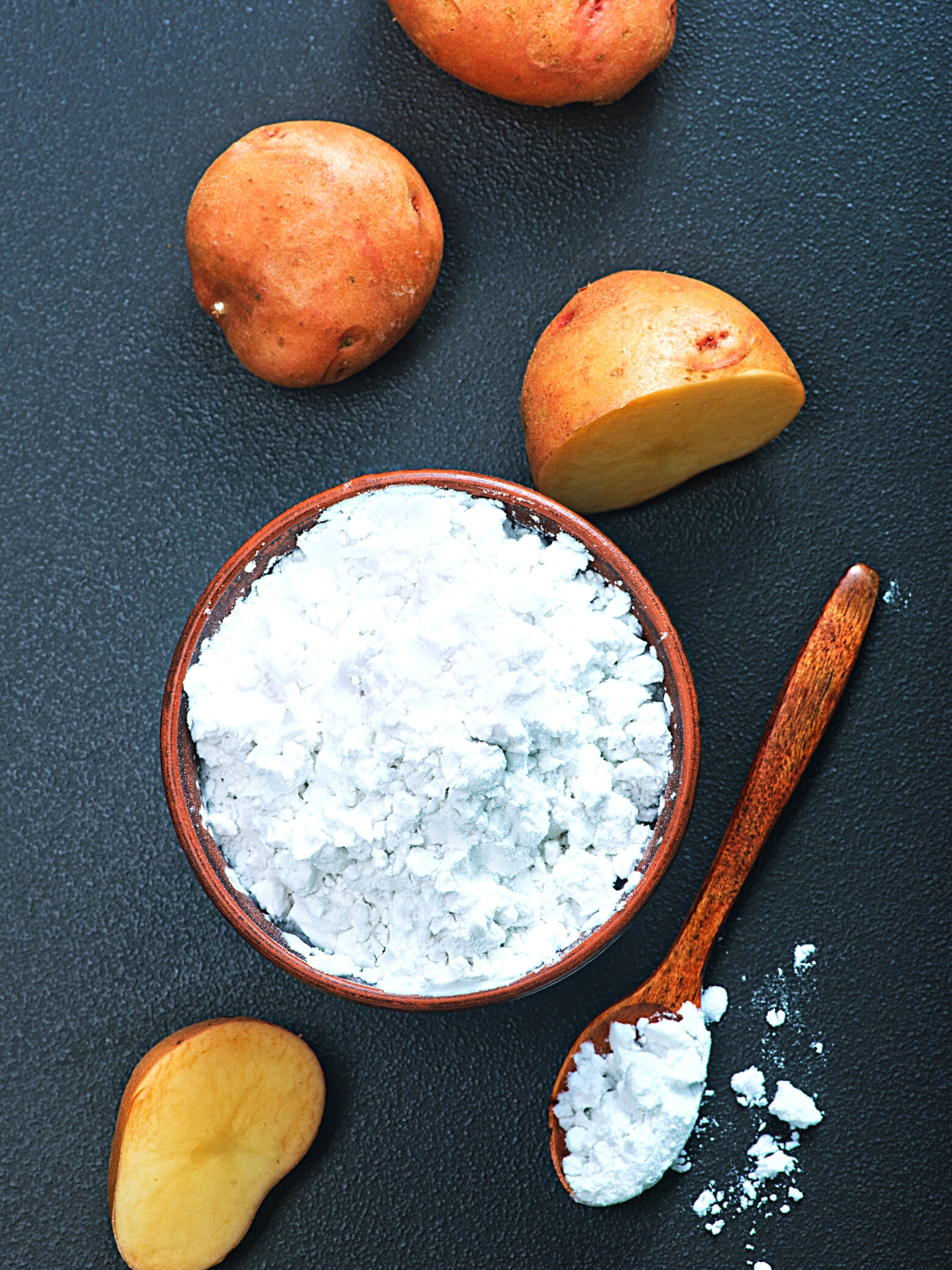 6. Arrowroot Powder
Arrowroot powder is made from the arrowroot plant's tubers and has a neutral flavor which makes it ideal as a thickener agent when making sauces or soups—it gives them body while imparting no discernible taste!
It can also be used to replace up to half the amount of wheat or gluten-containing flour when baking cakes or muffins since it absorbs moisture efficiently while keeping baked goods light and airy.
Replace 1 cup of rice flour with ⅔ cup arrowroot powder plus 2 tablespoons tapioca starch per cup of rice flour for best results!
7. Tapioca Starch
Tapioca starch or Tapioca flour contributes chewiness to gluten-free doughs while lending sweetness to cakes and other baked treats thanks to its natural sugars!
To replace 1 cup of rice four with tapioca starch, use 3 tablespoons plus 2 teaspoons tapioca starched per cup of rice four called for your recipe — any more than that will make your dish overly chewy!
Tapioca works especially well when paired with bananas in pancakes or muffins; its natural sweetness complements bananas perfectly!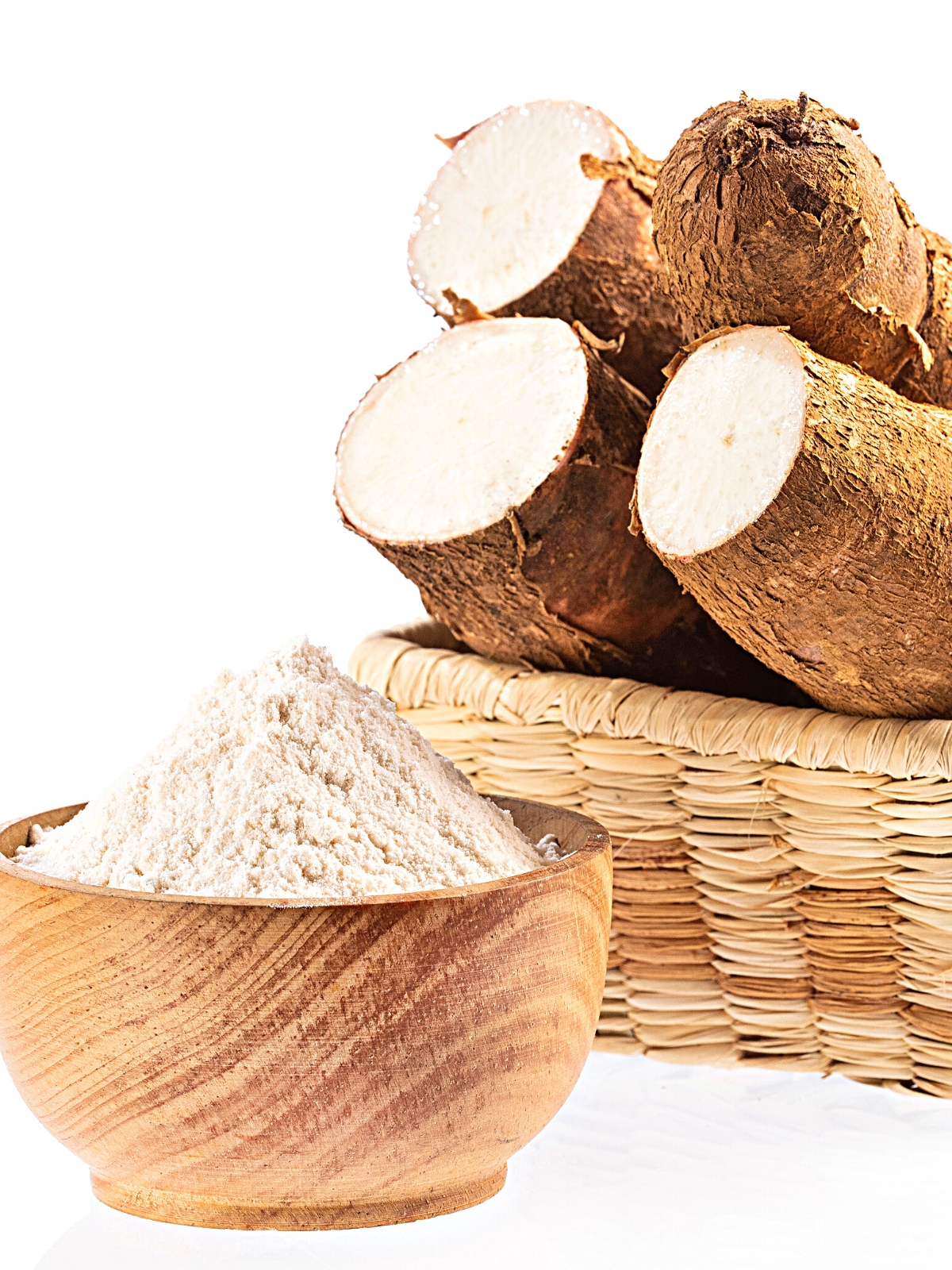 8. Sorghum Flour
Sorghum flour can be used as a direct substitute for rice flour due to its similar texture and flavor.
It's great for making cakes and cookies that need a bit of structure.
When substituting sorghum flour for rice flour, use 1 cup of sorghum for every 1 cup of rice flour. Be sure to reduce other liquids or increase other dry ingredients by ¼ cup per cup of sorghum used.
Sorghum pairs well with sweet potatoes, honey, and cinnamon so try adding those ingredients to your next baking project!
9. Millet Flour
Millet is an ancient grain with a mild flavor and slightly gritty texture which makes it great for baking.
It has high levels of fiber, protein, iron, zinc, magnesium, and potassium which makes it even more desirable when compared to other types of flour.
Use one part millet flour in place of one part rice flour in any recipe.
Millet goes well with fruits like apples or pears so try adding those to your recipe too!
10. Pea Protein Powder
Pea protein powder is made from ground yellow split peas and contains high amounts of dietary fiber and essential amino acids making it an excellent choice for gluten-free baking recipes.
When replacing rice flour with pea protein powder use 1 ½ tablespoons per tablespoon of rice starch to avoid an overly dense baked good.
Pea protein pairs nicely with dark chocolate so try adding some to your next brownie batch!
11. Cornstarch
Cornstarch is another great option if you're looking for a gluten-free alternative as it provides structure without altering the taste or texture too much.
You can replace cornstarch at a 2:1 ratio when replacing rice starch – meaning two tablespoons of cornstarch will equal one tablespoon of rice starch – however, be aware that since cornstarch is not as absorbent as rice starch you may want to reduce other wet ingredients slightly when using this substitution method.
Cornstarch goes great with blueberries so try pairing them together in your next creation!
12. All-Purpose Flour
All-purpose flour isn't necessarily gluten-free but can still be used as a substitute if wheat isn't an issue – especially when making bread or pizza doughs where the structure is key!
Make sure to replace all-purpose flour at a 1:1 ratio when replacing rice starch but keep in mind that all-purpose flour has more protein than regular white/rice starches so reducing wet ingredients by up to ½ tablespoon per tablespoon of all-purpose should help prevent any issues while baking (especially when using yeast!).
All-Purpose pairs well with nuts like walnuts so don't forget about those when deciding what ingredients go into your next dish!
13. Oat Flour
Oat flour is also an excellent substitute for rice flour with similar calorie counts and nutritional values.
Oat flour gives your baked goods a heartier texture than either almond or coconut flours do but still yields a light and fluffy results when used correctly.
Oats also add healthy fiber to whatever you are baking which makes this option perfect for health-conscious bakers! Just remember that oat flour can be rather gritty so you may need to sift your mixture before adding it to your recipe.
People Also Ask [FAQs]
What is the best rice flour substitute for frying?
A great substitution for rice flour when frying is cornstarch, as it creates a light and crispy coating that stands up to high temperatures.
Can I use cornstarch instead of glutinous rice flour for mochi?
Yes, you can use cornstarch instead of glutinous rice flour for mochi as it serves a similar purpose of providing an elastic texture.
⭐ More Rice Substitutes
Warp Up: Rice Flour Substitute
There are a variety of gluten free flours alternatives to rice flour that can be used in baking.
Whether you're looking for something with more structure or just want to add some extra nutrients and fiber to your creations, these options should have you covered!
Each one has its own unique flavor and texture so try experimenting with different combinations until you find the perfect match for your recipe.
We hope this article has been helpful in providing you with some great options for substituting rice flour and giving you instructions on how to make your own at home. No matter what type of flour you choose, be sure to adjust your wet ingredients accordingly to ensure a perfect result.
🍽️ Recipe
How to Make Rice Flour at Home
Making your own rice flour at home has never been easier! All you need is a blender and some ingredients, which can be found in most kitchens.
Ingredients
2 ¼

cups

white basmati rice

as this will give a nice texture when powdered.
Instructions
Begin by rinsing the rice in cold water several times then drain it through a sieve and allow it to dry out completely.

Then add the rice to the bowl of your blender and grind until it turns into a fine powder, stirring every now and again to help keep the blades moving. For best results, use a spice grinder instead.

When finished blending, transfer the flour into an airtight container for long-term storage - it should last for several months with no problem.
Notes
You can also use any other type of long-grain white or brown rice.
However, consider using white basmati rice when making your own rice flour. This type of rice has smaller, thinner grains that can be easily ground into a fine powder, resulting in an especially light and fluffy texture in your finished product.
When grinding the rice into flour, try to do it in small batches and take frequent breaks to avoid overworking your blender. Remember to store the flour in an airtight container to keep it fresh for longer!
Nutrition