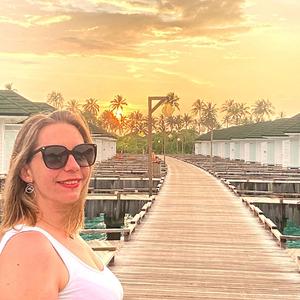 My name is Elle John, and I am the author and creator of The Perfect Rice. I'm passionate about finding out everything there is to know about rice, from its history to its many different varieties. With my knowledge, I want to help people create delicious meals with one of the world's oldest staple foods.
I've traveled all over Asia researching different types of rice and learning how it has been used for centuries in various cultures. Through this journey, I have gained a deep understanding of how important it is for every meal – from simple home dishes to elaborate feasts – that you use the right type of rice for your dish.
My goal is to share my knowledge so that everyone can make perfect rice dishes at home without having any prior experience or expertise in cooking or baking. I hope to help people enjoy the process of creating delicious rice dishes just as much as I do.
On this website, you'll find helpful guides and tips for buying, preparing, cooking, and storing different types of rice. I also provide recipes that you can follow and experiment with on your own.
If you have any questions or comments, don't hesitate to contact me. I'm always happy to hear from my readers and customers.
Thanks for visiting The Perfect Rice!
Cheers,
Elle John.