It can be frustrating when a recipe calls for brown rice syrup and you don't have any on hand. If that's the case, don't worry! There are plenty of brown rice syrup substitutes available that can still give you the flavor and texture you're looking for. Let's look at some of the best ones available and how to use them in baking.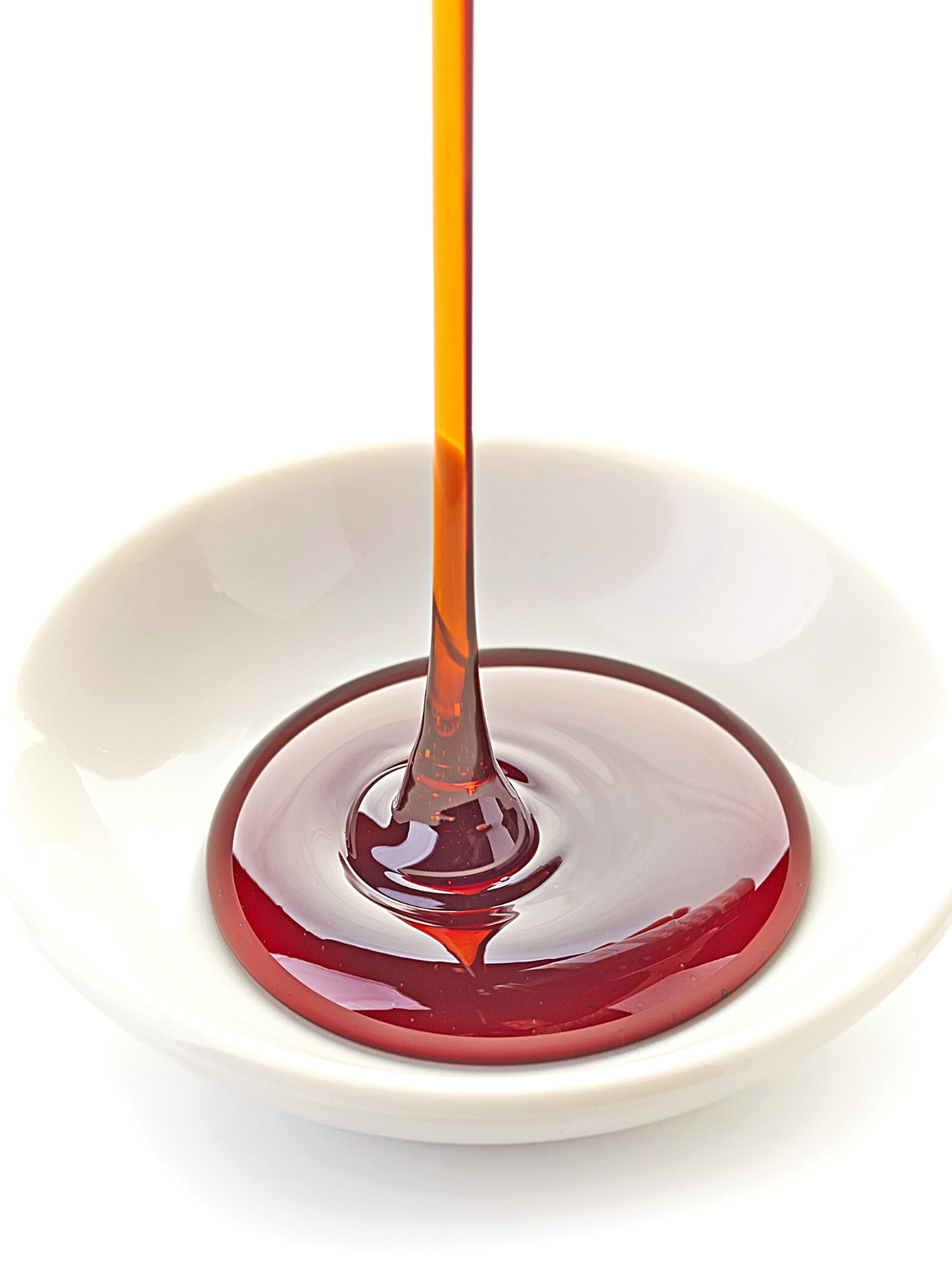 Jump to:
10 Best Brown Rice Syrup Substitutes
Brown rice syrup is a thick and sweet syrup made from cooked brown rice, barley malt, and enzymes. It's a popular sweetener used in baking, but it may not be the best option as it lacks nutrition and can contain trace amounts of arsenic. Fortunately, there are plenty of delicious substitutes that are healthier and equally as tasty. So let's explore some alternatives to brown rice syrup.
1. Agave Nectar
Agave nectar is a popular choice among bakers because it has a light, sweet taste.
It's also very versatile - it can be used in many different recipes to add sweetness and flavor.
When choosing agave nectar as a substitute for brown rice syrup, use the same amount of agave nectar as you would brown rice syrup.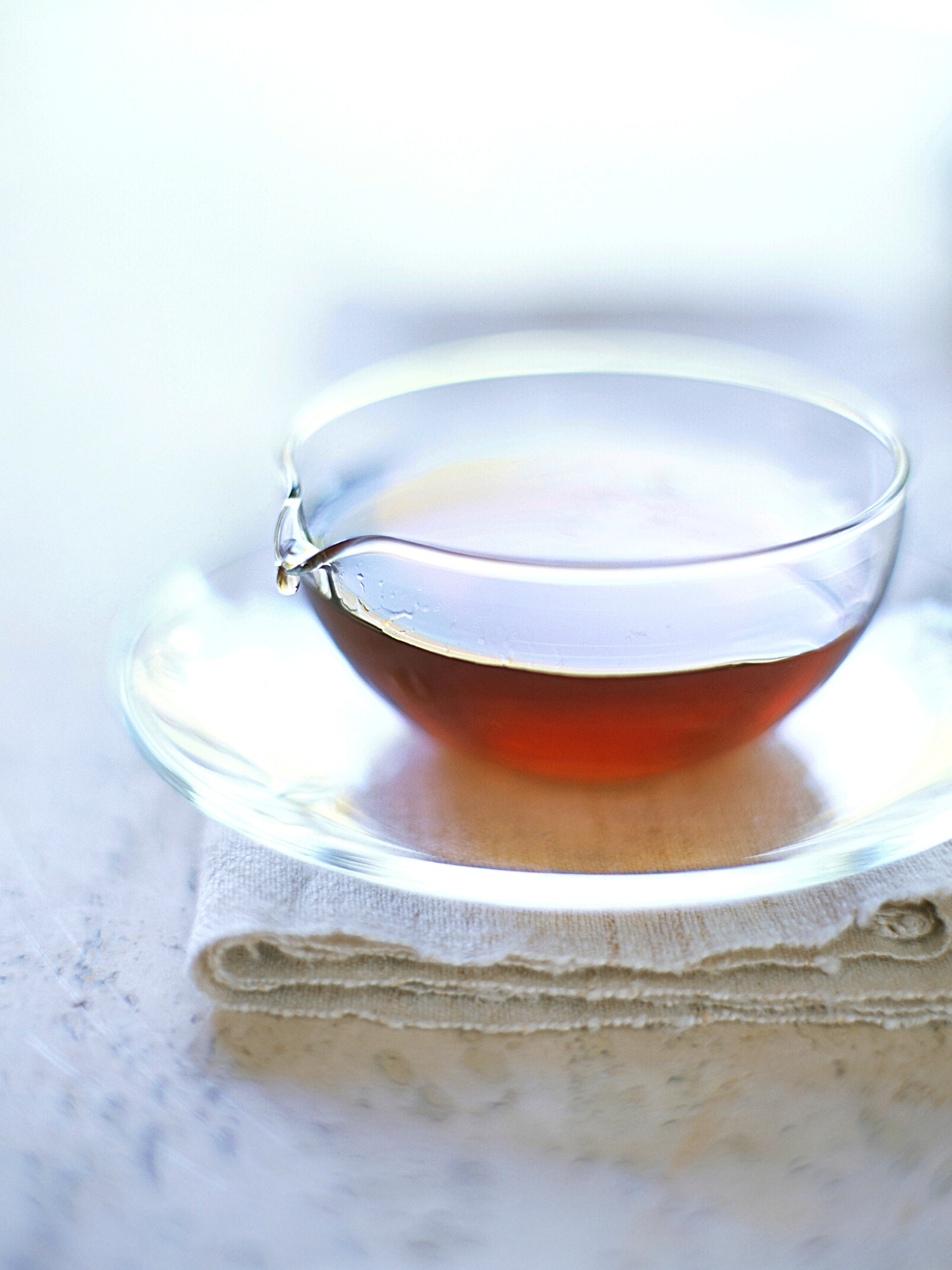 2. Barley Malt Syrup
Barley malt syrup is made from malted barley grains, which are rich in enzymes that help break down starches into sugar molecules.
This creates a thick, dark syrup with a slightly bitter taste and a strong malty aroma.
To substitute barley malt syrup for brown rice syrup, use ½ cup of barley malt syrup for every ¾ cup of brown rice syrup.
3. Blackstrap Molasses
Blackstrap molasses has an intense flavor compared to other molasses varieties, so it's best used in recipes where its unique flavor will shine through.
It also contains many vitamins and minerals such as iron, calcium, magnesium, manganese, copper, and potassium which makes it a nutritious choice as well!
When substituting blackstrap molasses for brown rice syrup in baking recipes, use ¼ cup of molasses for every ¾ cups of brown rice syrup called for in the recipe.
4. Corn Syrup
Corn syrup is made from cornstarch and is often used to make candy or glazes due to its sweet yet neutral flavor profile.
It also helps keep baked goods soft and moist during storage!
When substituting corn syrup for brown rice syrup in baking recipes, use ⅓ cup of corn syrup per ¾ cup of brown rice syrup called for in the recipe.
5. Date Syrup
Date Syrup is made from dates mashed together until they form a thick paste-like consistency that resembles maple or agave syrups but with an even sweeter taste than either one!
When substituting date syrup for brown rice syrup in baking recipes, use ½ cup date puree per ¾ cup of brown rice called for in the recipe (date puree can easily be made by blending together dates with water).
6. Glucose Syrup
Glucose syrup is a thick liquid made from starch sources such as wheat or corn.
It's sweeter than regular sugar and has been extensively used in food production since the 19th century, so it's a reliable choice when you want to substitute brown rice syrup.
To swap out, use ⅓ cup of glucose syrup for every ½ cup of brown rice syrup.
7. Golden Syrup
Golden syrup is a light golden-colored sugar syrup made from cane sugar, water, and citric acid.
Its flavor is milder than molasses but still quite sweet with a slight buttery taste.
Use the same quantity as you would for the glucose syrup substitution – 1:1 ratio.
8. Honey
Honey has been used as a sweetener for centuries and today its popularity continues to grow due to its natural health benefits (such as an antioxidant activity).
If you're opting to use honey as a substitute for your brown rice syrup, then make sure that each cup of the latter is substituted with ¾ cup of the former as honey is sweeter than brown rice syrup.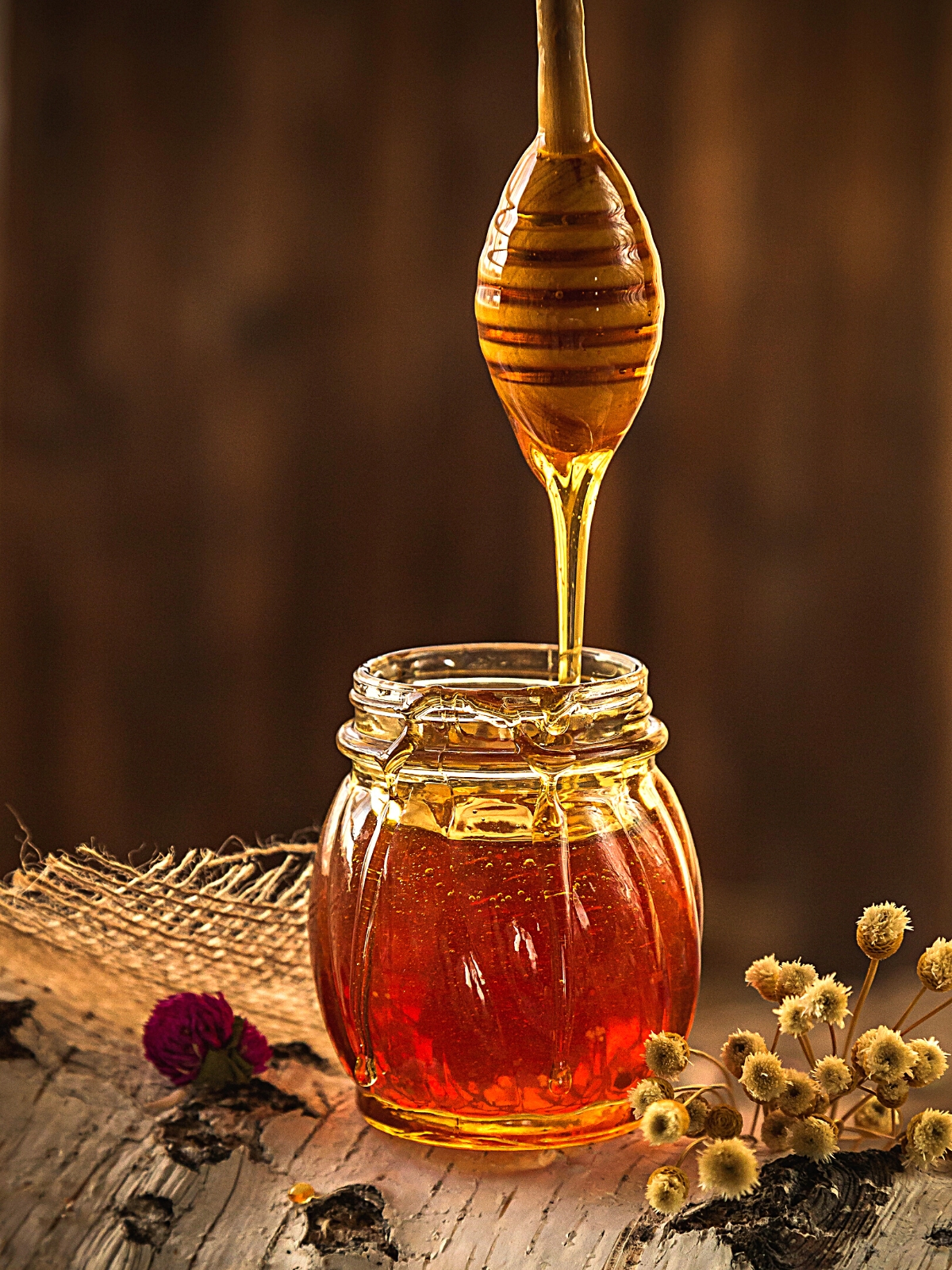 9. Maple Syrup
Maple Syrup is one of the most popular natural sweeteners on the market today due to its unique flavor profile and sweetness level that is lower than refined sugar while still providing an amazing taste experience!
Use ⅔ cups maple syrup per every ½ cup brown rice syrup when substituting in recipes.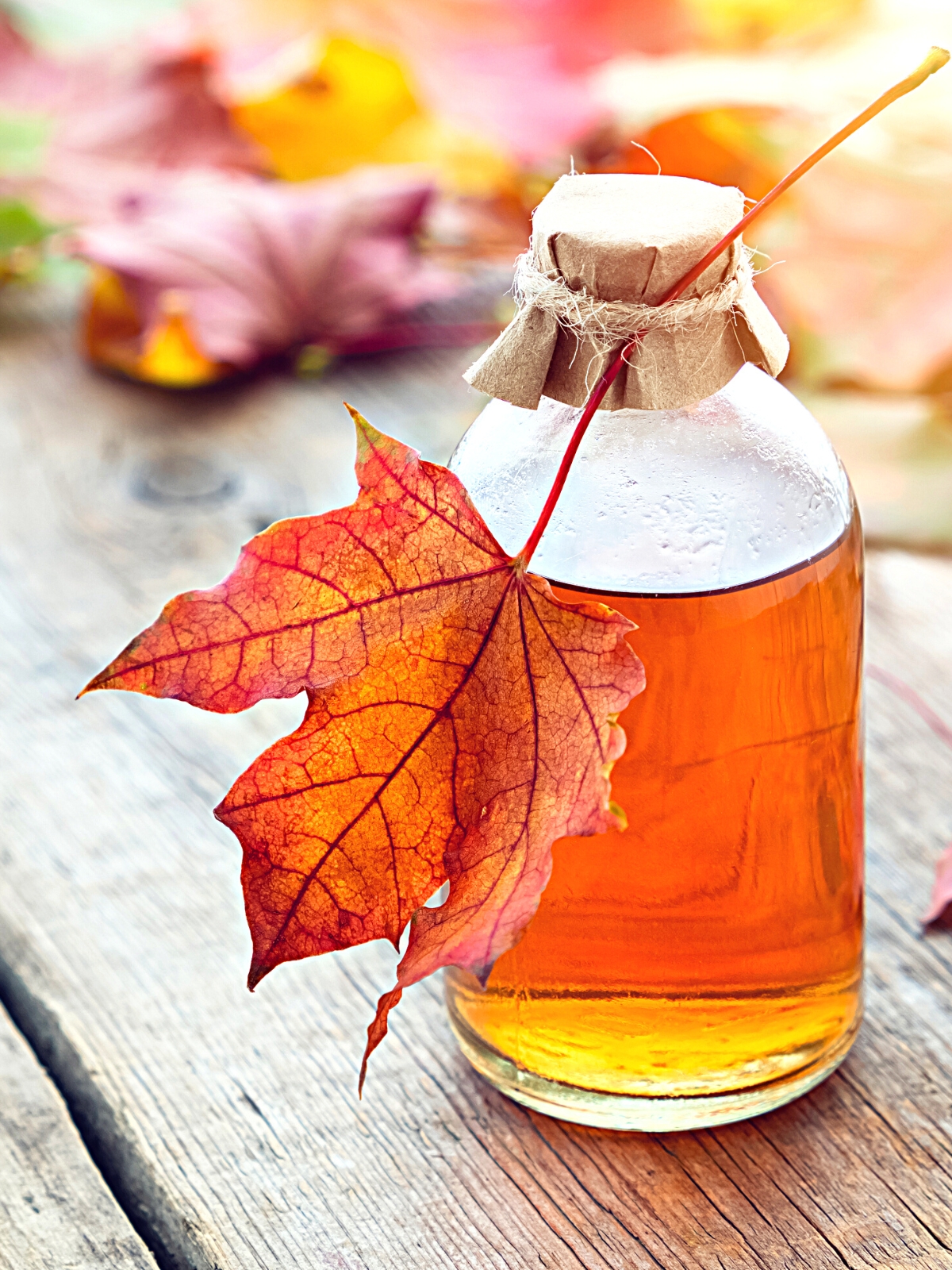 10. Stevia
Stevia is an all-natural sweetener derived from the stevia plant that contains no calories or carbohydrates!
You can purchase stevia extract or liquid drops in your local grocery store or online; use 3 teaspoons of stevia extract per every ½ cup of brown rice syrup when substituting in recipes.
⭐ More Rice Substitutes
People Also Ask [FAQs]
Is Brown Rice Syrup Healthy?
Brown rice syrup can be used as a sweetener but is not considered healthy due to its high sugar content and low nutrient levels. With a glycemic index of 98, brown rice syrup has one of the highest GI levels compared to all other sweeteners out there.
Is Brown Rice Syrup Gluten Free?
Brown rice syrup is gluten-free, as it does not contain wheat, rye, or barley which are gluten-containing grains.
Wrap Up: Brown Rice Syrup Substitute
There are plenty of options out there if your recipe calls for brown rice syrup but you don't have any on hand!
Whether you pick agave nectar, barley malt syrup, blackstrap molasses, corn syrup, date syrup, glucose syrup, golden syrup, honey, maple syrups, or stevia, each will add its own unique flavor combinations to your dishes while still adding sweetness and moisture, which are necessary when making baked goods from scratch!
There are a few other alternatives such as rice malt syrup and sorghum syrup, however, we have discussed the best available alternatives available no matter what kind of recipe you're making there's sure to be something that works perfectly giving your creations a delicious twist without sacrificing quality or taste!
All you have to do now is experiment with different flavors and find what works best for you!
🍽️ Recipe
10 Best substitutes for Brown Rice Syrup
When baking, many recipes call for brown rice syrup as a sweetener. However, there are a variety of alternatives that can be used when this ingredient is not available or desired. Here are ten great substitutes for brown rice syrup that can easily be incorporated into any recipe:
Ingredients
1

Agave Nectar

1

Barley Malt Syrup

1

Blackstrap Molasses

1

Corn Syrup

1

Date Syrup

1

Glucose Syrup

1

Golden Syrup

1

Honey

1

Maple Syrup

1

Stevia
Instructions
Select your preferred alternative from the above list.

Each of these substitutes will provide a different flavor and texture when compared to brown rice syrup.

Experiment with the various options to find the best one for your recipe.

With careful consideration, you can still achieve delicious results without using brown rice syrup!

No matter what sweetener you choose, make sure to taste test your creations before serving to ensure you have the right balance of sweetness.
Notes
When substituting for brown rice syrup, consider the desired outcome of your recipe.
Agave Nectar and Honey will offer a sweeter flavor with a lighter texture that can be used for topping desserts.
Barley Malt Syrup and Date Syrup will provide an earthy, molasses-like flavor that works well in dense baked goods.
Blackstrap Molasses and Golden Syrup will give your recipes a more complex flavor that's perfect for gingerbread and other spicy cakes.
Finally, Corn Syrup, Glucose Syrup, Maple Syrup, and Stevia are all excellent sweeteners for general baking applications.
Nutrition