Have you ever wanted to make a wild rice dish but were unable to find the wild rice? Don't worry, there are plenty of alternatives that can work just as well. In this blog post, we'll be exploring seven different types of rice or grains - From brown rice to millet - and how they can be used as substitutes for wild rice in your favorite recipes.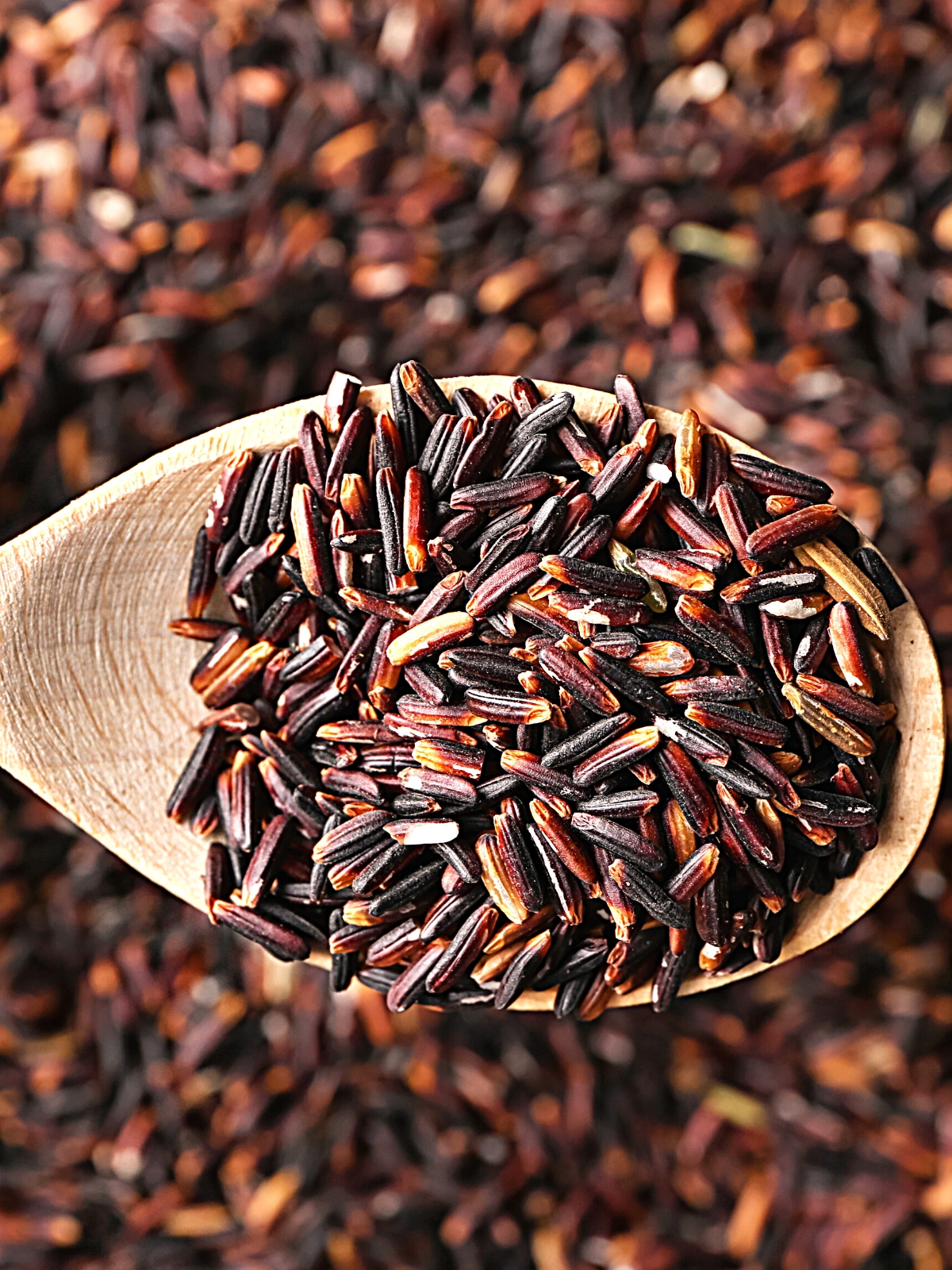 Jump to:
What is Wild Rice?
Before we explore the alternatives, let's take a moment to talk about what wild rice is and where it comes from.
Wild rice isn't actually a type of rice at all — it's a seed from a grass native to North America called Zizania palustris. Wild rice has been harvested by Native Americans for centuries and is still hand-harvested today using traditional methods like canoeing through flooded fields and beating the grains off stalks with sticks into wooden canoes.
Despite its name, wild rice is gluten-free and nutrient-dense — it's high in protein (1 cup = 24 g of protein), fiber, B vitamins, antioxidants, zinc, iron, magnesium, and potassium. Plus it has a unique flavor profile unlike any other grain — earthy yet nutty with a slight smokiness that makes it an excellent ingredient for salads, side dishes, soups, and more.
If you're out of wild rice but still want to make something delicious and nutritious for dinner tonight? Don't worry! There are plenty of alternatives that will do the trick.
1. Brown Rice
Brown rice is one of the most common alternatives to wild rice, as it is widely available in grocery stores all over the world.
Brown rice has similar nutritional benefits to wild rice, including high levels of protein per cup (5 grams).
It has a slightly nutty flavor with a slightly chewy texture that works great in soups or as part of salads or side dishes.
To replace one cup of wild rice with brown rice, use 1 ¼ cups of brown rice along with twice the amount of water needed for cooking.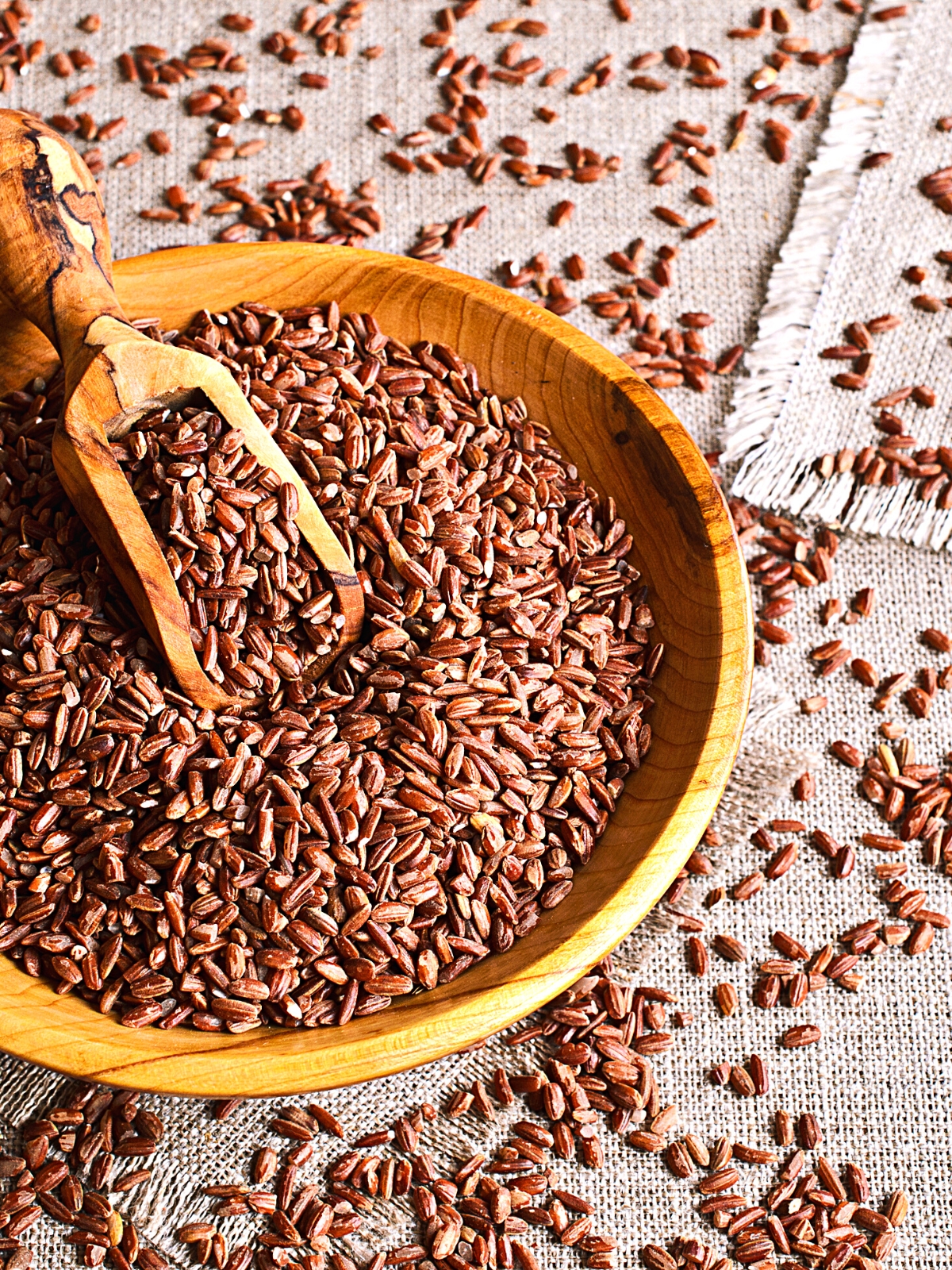 2. Brown Basmati Rice
Another great alternative to wild rice is brown basmati rice, which works better than white rice or jasmine rice.
This type of long-grain white or brown basmati has been cultivated in India for centuries and is becoming increasingly popular in Western kitchens due to its fragrant aroma and nutty flavor.
Like brown rice, it contains 5 grams of protein per cup and works well as part of salads or side dishes.
To replace one cup of wild rice with basmati, use 1 ½ cups of long-grain brown rice along with twice the amount of water needed for cooking.
3. Black Rice
Black (or forbidden) rice is another type of long-grain variety that has a very high nutritional content compared to other types of long-grain rice.
It has a mild nutty flavor but a slightly sticky texture when cooked properly.
To substitute black rice for wild rice in recipes, use one cup of black rice for every cup of wild rice called for in the recipe.
Black rice contains 8.9g of protein per cup.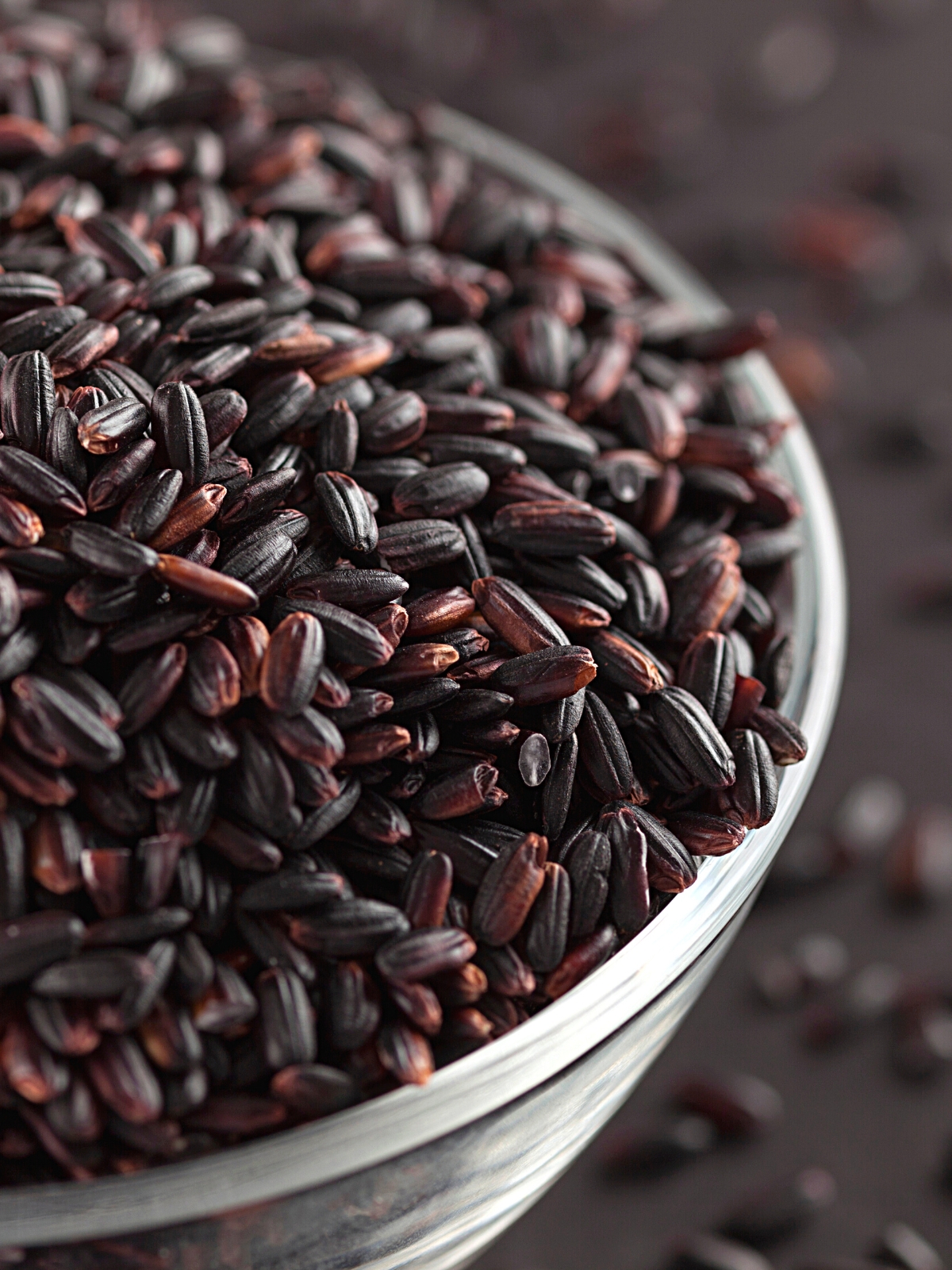 4. Black Japonica Rice
This type of hybridized rice is a combination of medium-grain mahogany red rice and short-grain black rice.
When cooked, it has a nutty aroma and chewy texture similar to wild rice but with more sweetness.
Black japonica cooks up in 20 minutes, making it an ideal substitute for wild rice in dishes like stir fry or salads.
It contains 4g of protein per cup and pairs nicely with mushrooms, root vegetables, and poultry.
5. Quinoa
Hailing from South America, quinoa is often referred to as an ancient grain because it has been cultivated for thousands of years by the Incan civilization.
Quinoa has become increasingly popular in recent years due to its nutty flavor and high nutritional value; one cup of cooked quinoa contains 8g of protein.
It also cooks quickly (15 minutes) which makes it perfect for dishes that require speed without sacrificing taste or health benefits.
Quinoa pairs well with spices such as cumin, coriander, and smoked paprika as well as with roasted vegetables like bell peppers or squash. 
6. Farro
Like quinoa, farro is considered an ancient grain—its origins date back thousands of years ago to ancient Egypt!
Farro is a type of wheat that has long grains with a firm texture when cooked.
Its nutty flavor goes perfectly with fish or roasted vegetables; one cup also contains 6.5g of protein.
Farro takes about 30 minutes to cook but can be soaked overnight before cooking to reduce time.
7. Millet
Millet comes from Africa originally although it has been grown worldwide for centuries.
This versatile grain has a slightly sweet yet neutral flavor which makes it perfect for those seeking something milder than other grains such as farro or quinoa.
It's incredibly nutritious - one cup provides 6g of protein - and cooks relatively quickly at 15 minutes on the stovetop (or even faster if you have access to a pressure cooker).
Millet works incredibly well in salads when combined with fresh herbs such as basil or oregano as well as crunchy vegetables like bell peppers or cucumber slices.
People Also Ask [FAQs]
Is Wild Rice Gluten Free?
Yes, wild rice is gluten-free and can be safely consumed by those with gluten sensitivities or allergies.
What To Add To Wild Rice?
Wild rice is a delicious and nutritious addition to any meal, and it can be enhanced with various additions like vegetables, proteins, nuts, seeds, or herbs. Some of the best ingredients to add to wild rice are diced mushrooms, cooked beans or lentils, roasted root vegetables such as parsnips or sweet potatoes, fresh herbs like thyme or rosemary, slivered almonds, and shredded cheese.
Wrap up: Wild Rice Substitutes
There are many alternatives to wild rice that can be used in soups and salads or as part of side dishes.
Brown rice, brown basmati, black rice, black japonica, quinoa, farro, and millet all provide unique flavors and nutritional benefits while being relatively quick to prepare.
Each grain has its own set of qualities so it is important to consider how each will work with the recipe before using them as a substitute for wild rice.
With these options available you should have no problem finding the perfect alternative!
🍽️ Recipe
Wild Rice Salad With Mushrooms
Making a wild rice salad is an easy and worry-free way to whip up a nourishing meal, just in time for summer's warm days!
Ingredients
For the salad:
1

cup

wild rice blend

300

g

mixed mushrooms

1

red bell pepper

thinly sliced

1

tablespoon

extra-virgin olive oil

as needed

1

sprig

cilantro

chopped

2

tablespoons

freshly chopped mint

1

sprig

scallions

thinly sliced

2

fresh jalapenos

cut into thin strips

3

ounces

watercress

about 1 bunch - roughly chopped

1

pinch

salt
For the dressing:
3.5

tablespoon

balsamic vinegar

2

tablespoon

extra-virgin olive oil

¾

teaspoon

kosher salt

½

teaspoon

ground black pepper
Instructions
For the salad:
To start, prepare a cup of your favorite wild rice blend and cook it according to package instructions.

Meanwhile, thinly slice your red bell pepper, cilantro, scallions, and jalapenos.In a pan over moderate heat, saute the mixed mushrooms with a drizzle of extra-virgin olive oil and a pinch of salt until golden brown.

Once everything has cooled down to room temperature, mix the cooked wild rice, sauteed mushroom, and vegetables together in a bowl.
For the dressing:
Mix balsamic vinegar with additional extra-virgin olive oil, salt, and pepper.
Final step:
Add freshly chopped mint and toss everything together before adding watercress leaves at the end.

Serve this mouth-watering dish warm or cold—it's sure to be enjoyed by all!
Notes
When selecting a wild rice substitute for this salad, try to use one that complements the flavors of the other ingredients.
Quinoa and farro are trending grains right now, but millet is a great option as well. It has a slightly sweet flavor and cooks quickly in 15 minutes on the stovetop or even faster if you have a pressure cooker.
Have fun with the recipe, get creative and make it your own – feel free to add some diced apples, dried cranberries, or almonds for added flavor and texture. Bon appetite!
Nutrition